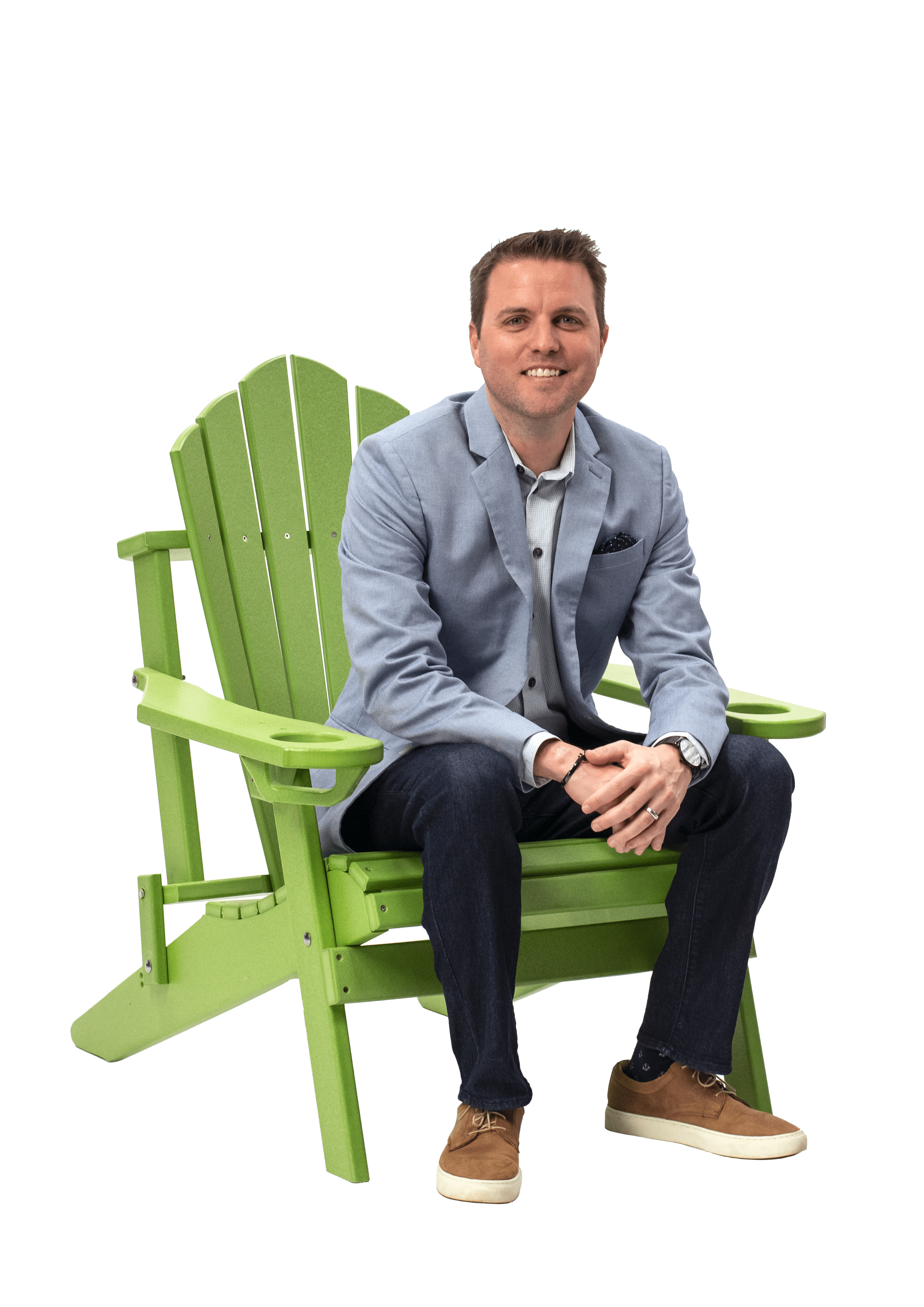 MEET HUNTER
Hunter is a licensed real estate ADVISOR in NC and SC that specializes in waterfront property but represents buyers and sellers across the greater Charlotte/Lake Wylie area. He is a licensed US Coast Guard Captain and a seasoned boater. Lastly, Hunter currently sits as the Chairman of the [...]
MEET HUNTER
Hunter is a licensed real estate ADVISOR in NC and SC that specializes in waterfront property but represents buyers and sellers across the greater Charlotte/Lake Wylie area. He is a licensed US Coast Guard Captain and a seasoned boater. Lastly, Hunter currently sits as the Chairman of the Lake Wylie Marine Commission and has been a commissioner for Lake Wylie for over 6 years. His knowledge and expertise of Lake Wylie is why the Mecklenburg County government appointed him a commissioner.
Hunter was born and raised on Lake Wylie. He grew up in Steele Creek and attended UNC-Charlotte. After college he built his first startup company in Charlotte in 2003. After growing that business to a regionally known brand he sold it in 2018.In 2014 Hunter started a boat rental company on Lake Wylie. Within just a few years his rental business become the largest fleet available for rental on Lake Wylie.
He currently lives on Lake Wylie with his wife and three daughters. Hunter and his family enjoy evening boat rides around the lake and dinners at Papa Docs.
Hunter was inducted into the Luxury Home Market Institute's Guild for his real estate work in representing properties in the luxury $1million+ market. He also holds a Strategic Pricing Specialist designation.
Office Location
1244 East Boulevard
Charlotte, NC 28203
Contact Info
Specifications
Languages:
Specialties:
Service Area:
Hunter's Testimonials
Hunter was absolutely everything we needed in an agent. He is incredibly knowledgeable about the area and knows exactly how to make you comfortable while looking for the perfect home. We could not have picked someone better to guide us in our home-buying process!
Kelsey N.
Hunter is a great communicator and savvy negotiator. Definitely the guy you want on your side of the table in any real-estate deal.
Ryan S.
If you are looking to buy a home or property in the Lake Wylie area, Hunter Wilson is truly the Lake Wylie guru. Being that he is a long-time resident of Lake Wylie, he is without a doubt the most knowledgeable agent in the area. Don't use an "everyday agent" when you are buying Lake Wylie property you want an expert a guru. Thanks for taking care of us when we were shopping for LKW property, and we look forward to being a part of the Lake Wylie community for a long time!
Buyer
We highly recommend Hunter for realty services. Honestly, we can not say enough good things about our experience with our condo purchase in June. He is very knowledgeable regarding the Lake Wylie property and provided excellent advice and guidance. He is professional and promptly returned our phone calls. He exceeded all of our expectations. We will certainly contact Hunter for any future real estate purchase.
Celia R.
Loved working with Hunter. Very impressive knowledge of the lakefront properties and made the whole experience not only stress-free but genuinely fun.
Bryce T.
It was a pleasure to work with Hunter Wilson. He is so great and knowledgeable about the lake. I highly recommend him.
Tarah S.
I've bought half a dozen homes and rarely have I had the pleasure to deal with an agent with the depth of knowledge, responsiveness, and hard-working attitude that Hunter demonstrated. His Waterfront expertise was invaluable to my wife and me and led us to our dream home.
Johnson B.
Hunter showed an immense amount of dedication and resourcefulness, representing me in the purchase of my home. Looking to purchase a unique property in a fast-paced, competitive market I needed a real estate agent that had experience and a track record of successfully navigating such a potentially challenging process. Hunter couldn't have done a better job - his motivation, professionalism, and overall results blew my expectations out of the water.
Chris K.
Hunter does some great work and really knows the lake and the pros and cons of each area of the lake. Nice guy.
Dj T.
Contact
Hi there! How can we help you?
Contact us using the form below or give us a call.
Hi there! How can we help you?
Contact us using the form below or give us a call.